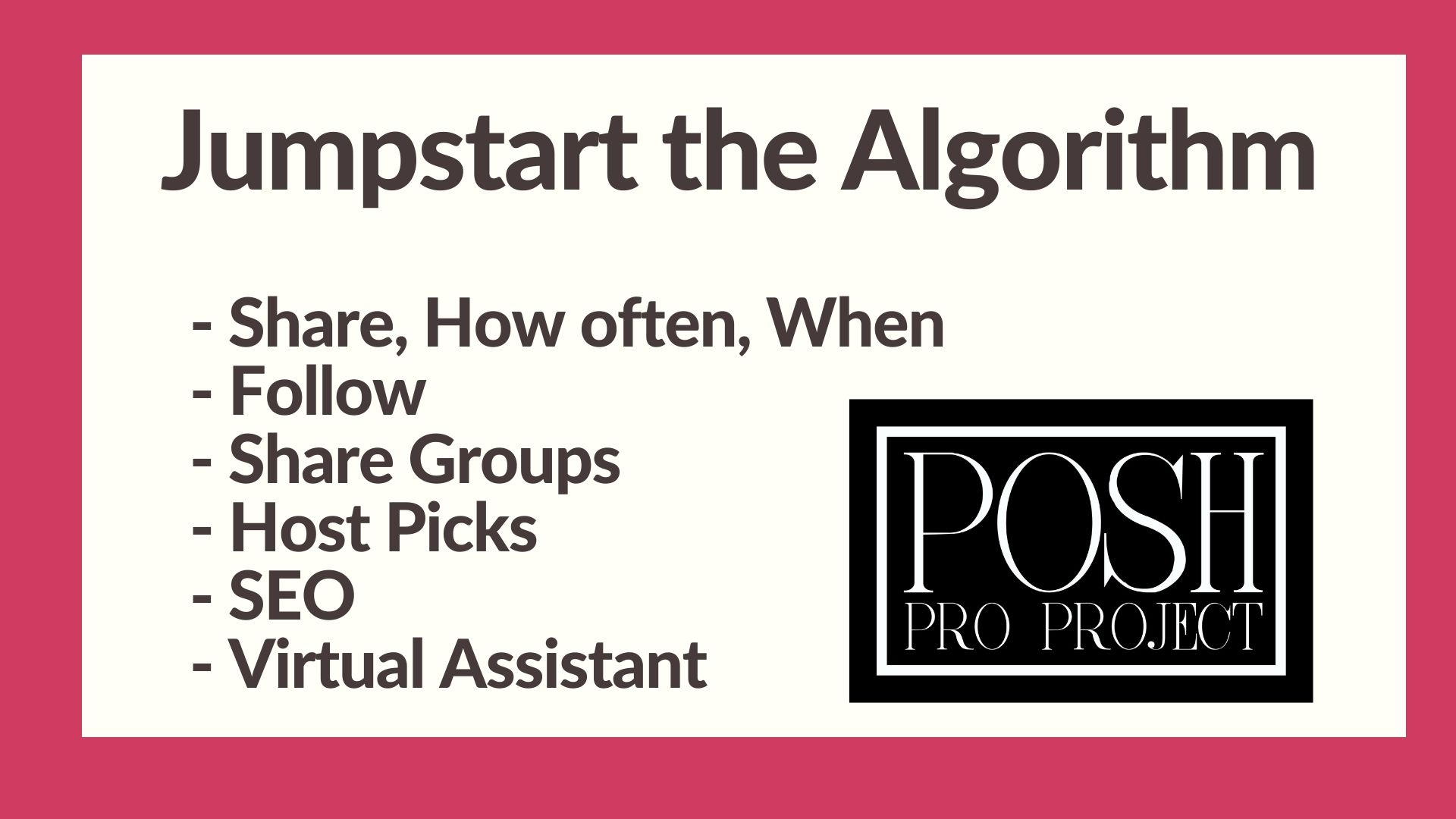 Engagement is Key
Poshmark is a community platform. Its what sets this reseller model apart from the others. You have to engage in order to stay relevant. In Jumpstart the Algorithm you learn how to work that engagement to your success. How often do you need to share? What do you need to do in order to engage? What is a Share Group? What is a Host Pick? SEO and Poshmark. We go over everything you need to do in order to keep your listings active and appearing on Poshmark to ultimately make sales.

Other Courses Available From The Posh Pro Project
We offer courses from Basic Pro to Shopping For Success to DIY to Expert Level.

Check your inbox to confirm your subscription